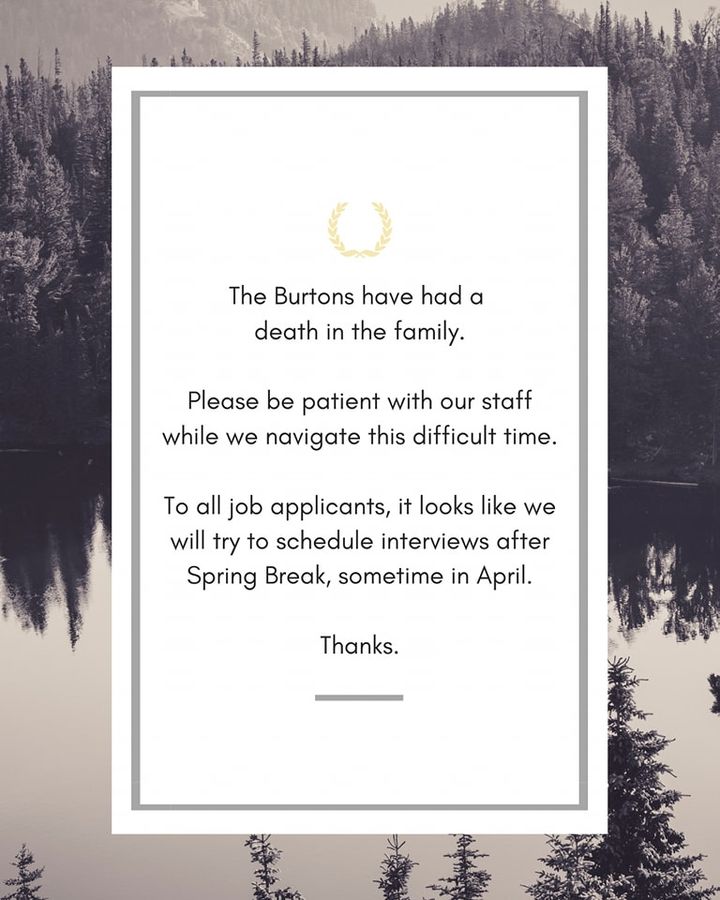 Facebook post 2023-03-22 15:14:01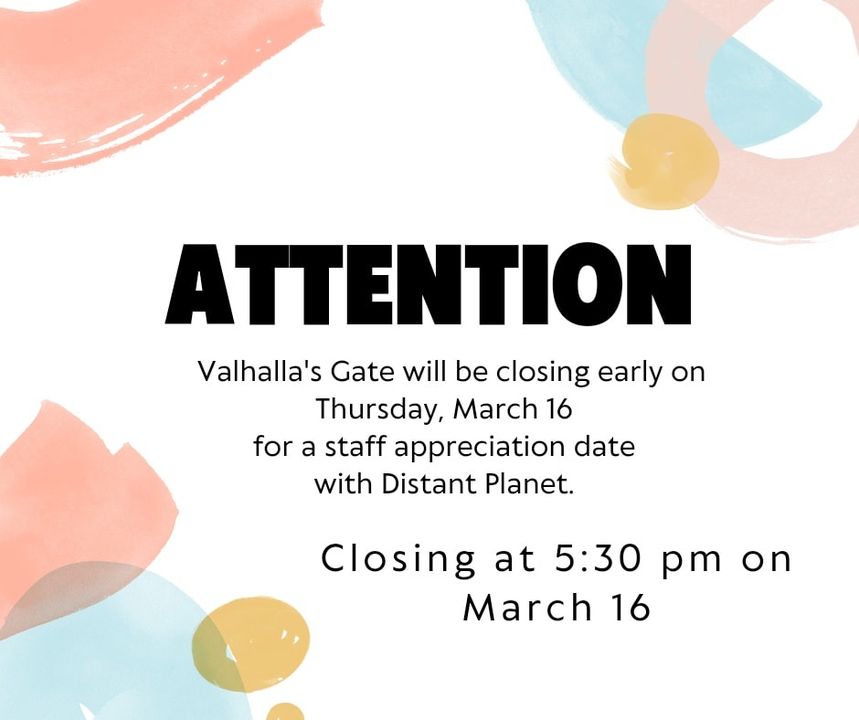 Facebook post 2023-03-15 20:32:22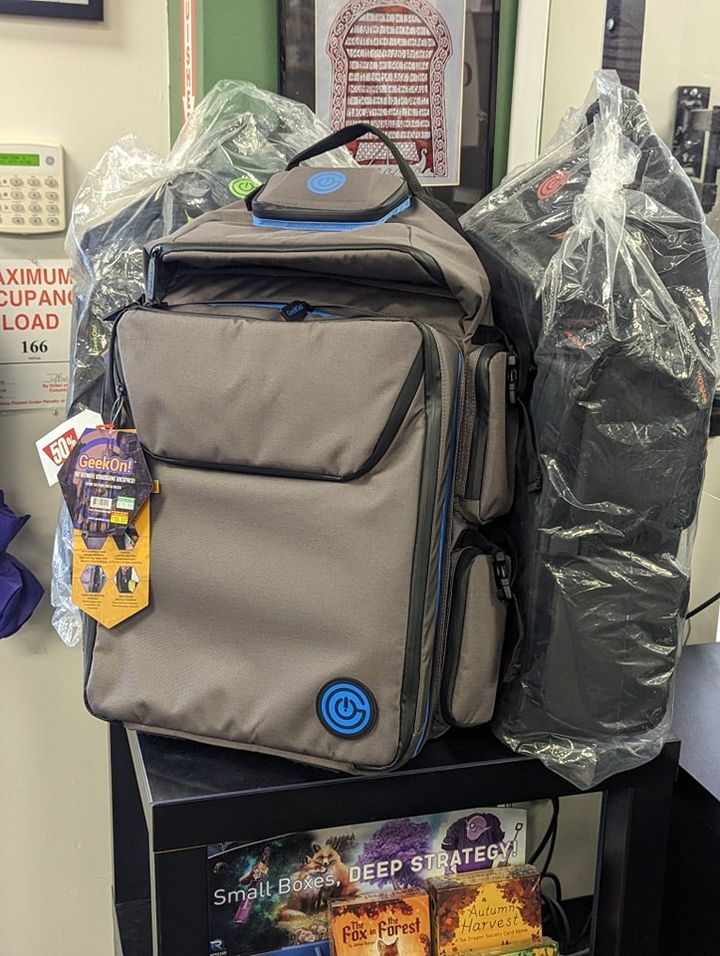 Limited opportunity! Gamer backpacks on sale for $100.00.
Facebook post 2023-03-09 21:29:19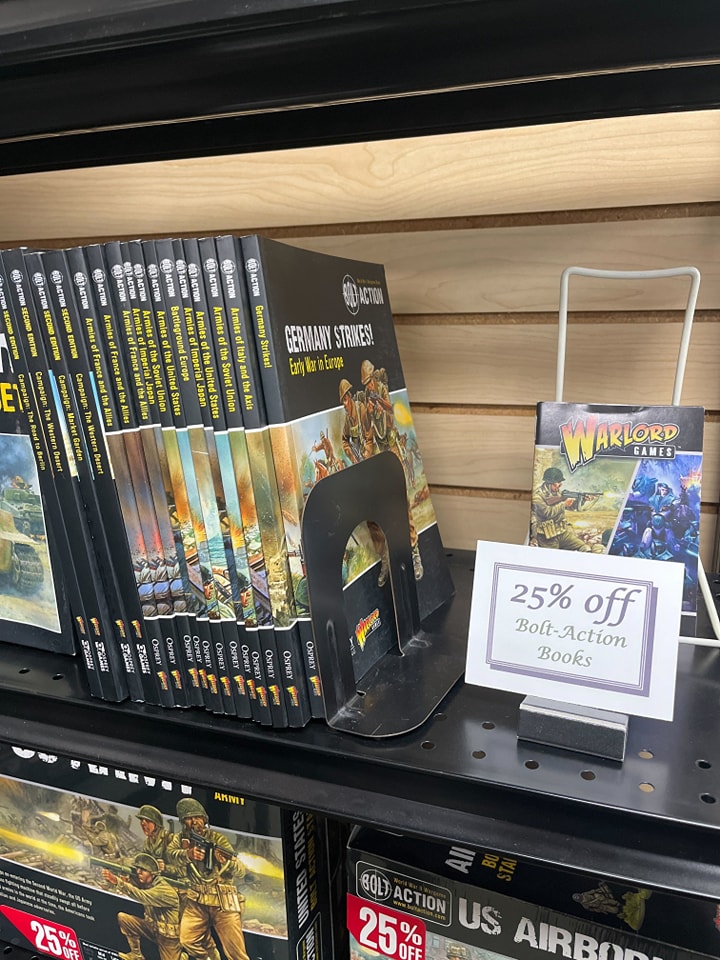 All Warlord Bolt Action items are 25% off currently. Come shop the sale.
Facebook post 2023-03-09 19:04:49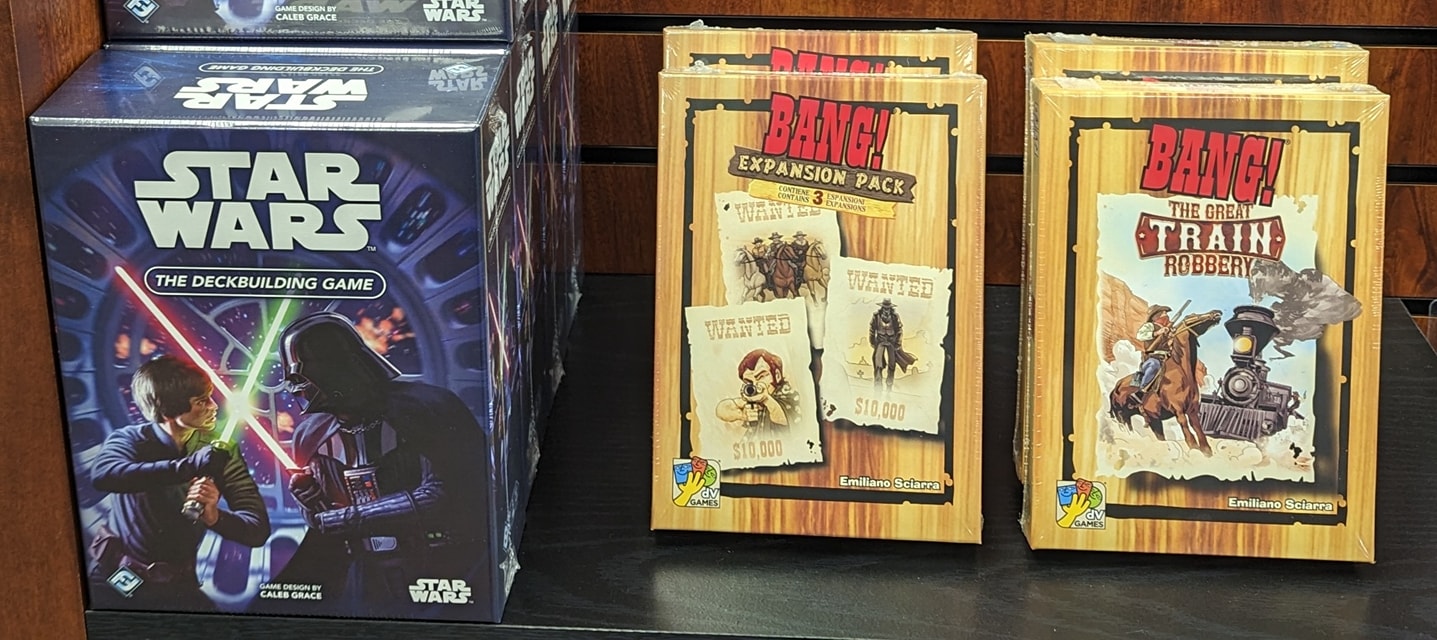 Recently arrived at the Gate. Star Wars Deck Building Game, Yawning Portal, Edifice expansion for 7 Wonders, and Frosthaven and Frosthaven goodies
Facebook post 2023-03-08 22:51:50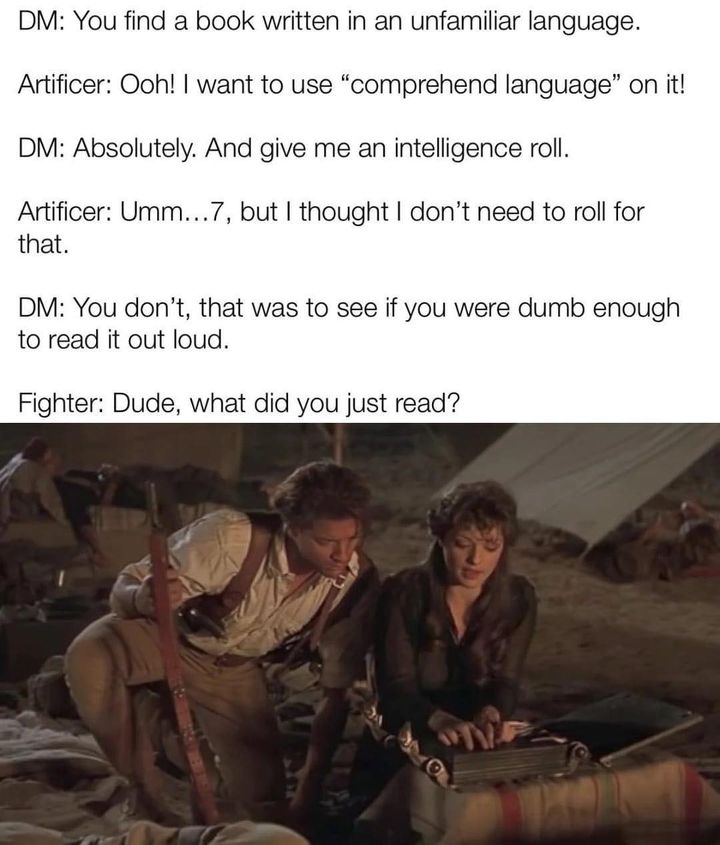 This made me laugh
Facebook post 2023-03-03 15:01:27
Frosthaven is here! Woot!
Facebook post 2023-03-03 13:47:19
Exciting news! We have received word from Cephalofair that our 30 Frosthaven boxes have shipped and will be arriving by the end of this week or early next week. Once tracking updates, we will post an arrival date. I am crossing my fingers for Thursday!
Facebook post 2023-02-28 15:09:24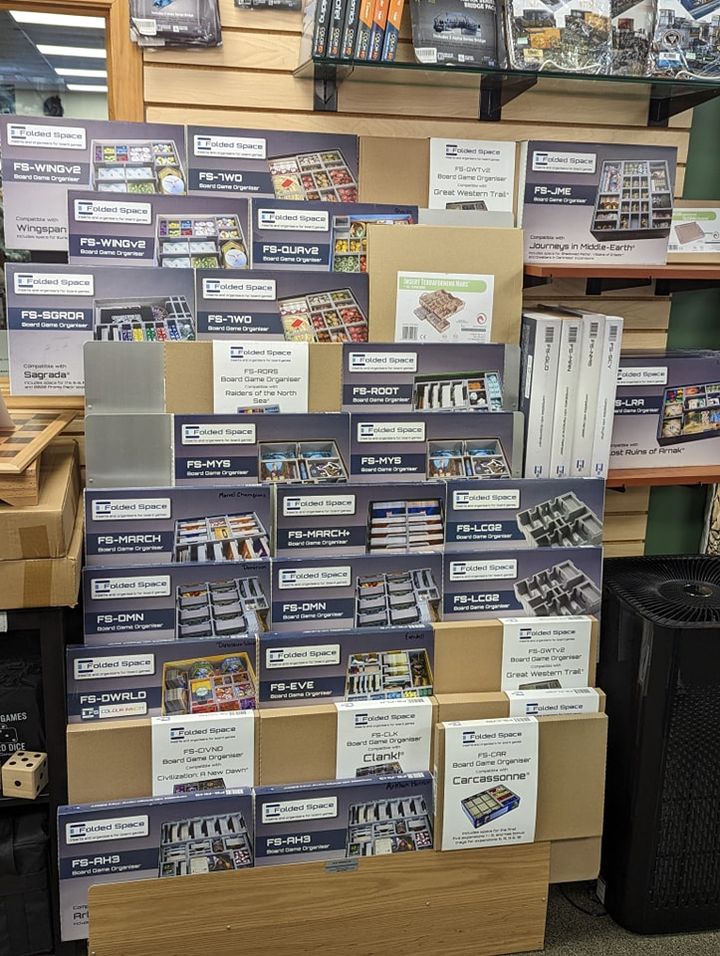 Today we worked on some more reorganization. We moved the waterfall full of board game inserts closer to board games. We moved some gondolas around a bit to even spacing and make the aisles easier to navigate. Puzzles and Logic games have moved to a different gondola with more space. Tokens, dragon tears, specialty dice holders, plushie dice bags, and other accessories are now on a spin rack and look so much better. Finally, we moved the Games with Miniatures section across the aisle and gave the Area Influence/Majority Control section more space. I love it when a plan comes together.
Facebook post 2023-02-14 17:59:31
I have 5 dozen of Krispy Kreme chocolate glazed donuts available. $14
Please comment below if interested.

Donuts make excellent Super Bowl snacks!
Facebook post 2023-02-12 11:01:33
Check out the beautiful base designed using products from the All Game Terrain line.

The team thoroughly enjoyed adding scenery to this Frost Giant's mini base. Outstanding figure by Reaper Miniatures.

Truly personalize your tabletop or RPG gaming experience with #AllGameTerrain realistic gaming scenery.
(Pictures from All Game Terrain)
Facebook post 2023-02-09 10:30:28
All Game Terrain, from the makers of Woodland Scenics, offers some of the most realistic scenery products on the market.

All Game Terrain offers more economically sized packaging to suit any gaming modeler's needs. New items include
pre-blended items to help achieve a variety of terrain looks without having to buy a ton of products.

Want to customize the base of your D&D model? Need to build a small diorama or a Kings of War multi-base? Check out the All Game Terrain line. Whether you enjoy Sci Fi, Fantasy, or Historical miniatures, this brand has you covered. Bonus, the All Game Terrain products are beautifully organized on this spin-rack display.
#AllGameTerrain #TerrainforCharacterModelers
Facebook post 2023-02-09 10:00:29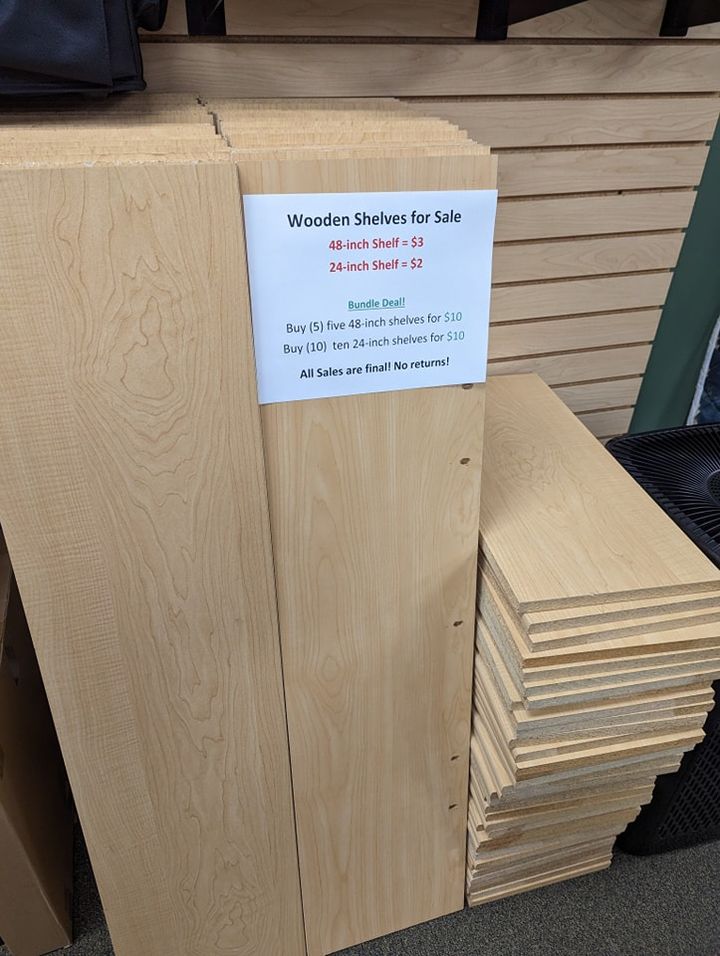 We have a pile of maple-colored wooden shelves for sale cheap. These shelves have a front finished edge and three unfinished edges. The bottoms of most, if not all, were drilled out for use with shelf support brackets. These shelves used to be on our old board game shelves. A not-quite, 48-inch shelf is $3.00 and a 24-inch shelf is $2.00. We have a special bundle deal, too. The more shelves you buy, the cheaper they get.
Facebook post 2023-02-08 20:05:47
We reorganized the back section of the store and cleaned up the remnants from building our new shelf units. Abstract games and chess are now together. Demo games are more accessible. Yard games have moved back to the abstract section. Our Celebrate Diversity Section has moved back to a gondola. This area is finally finished.
Facebook post 2023-02-08 19:57:56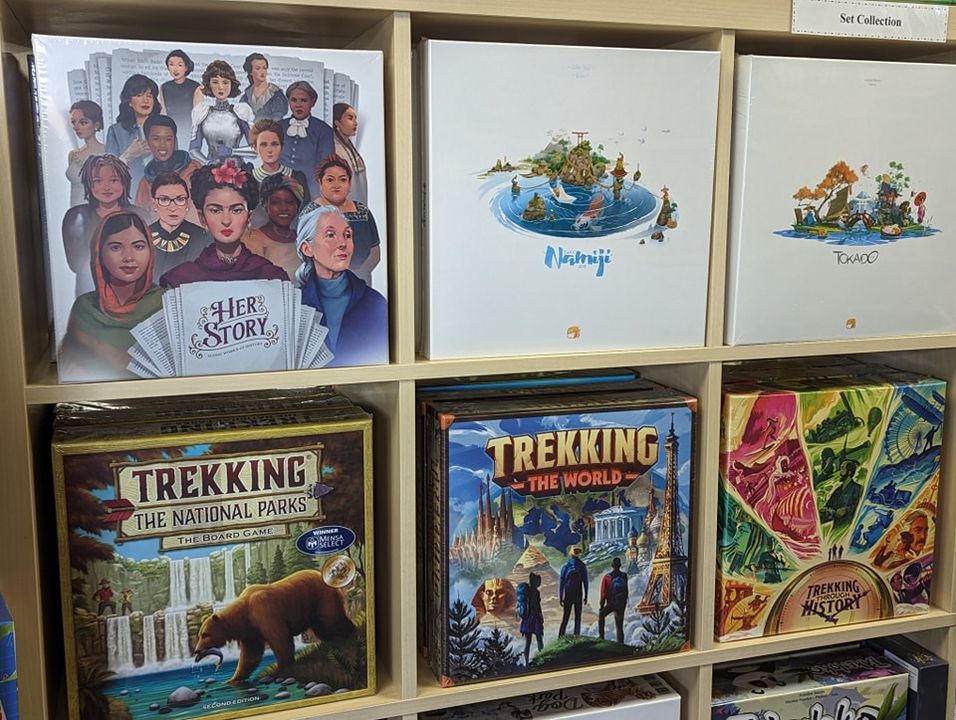 New items to arrive are Her Story, Trekking Through History, and My Little Scythe Pie in the Sky with tokens. We received restocks from Stonemaier on Scythe, Scythe expansions, My Little Scythe, and the Viticulture Essential edition. We received more Trekking through the National Parks, too.
Facebook post 2023-02-08 19:38:25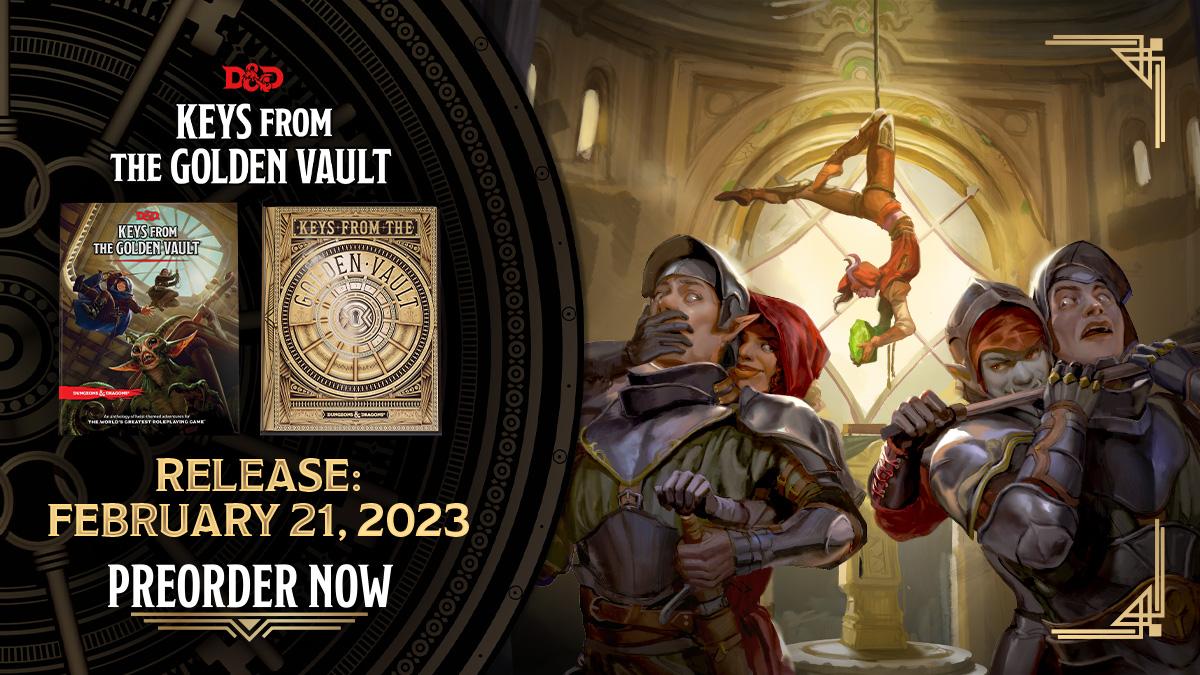 An anthology of 13 heist-themed adventures for the world's greatest roleplaying game.

Some jobs require more than simply wielding a sword or slinging a spell. Whether it's procuring a well-guarded item or obtaining crucial information from an imprisoned contact, these tasks require careful planning and flawless execution. The secretive organization called the Golden Vault specializes in hiring crews for such jobs, and for the most daunting assignments—pursuing fabulous treasures and stopping dire threats—that crew is your characters.

Keys from the Golden Vault™ is a collection of 13 short, standalone Dungeons & Dragons adventures designed for characters levels 1–11. These adventures can be placed in any setting and you can run them as one-shot games or link them together into a campaign. This book also includes in-world maps to help players plan their heists, plus advice for running nontraditional games with high risks and huge rewards.
Facebook post 2023-02-02 20:23:55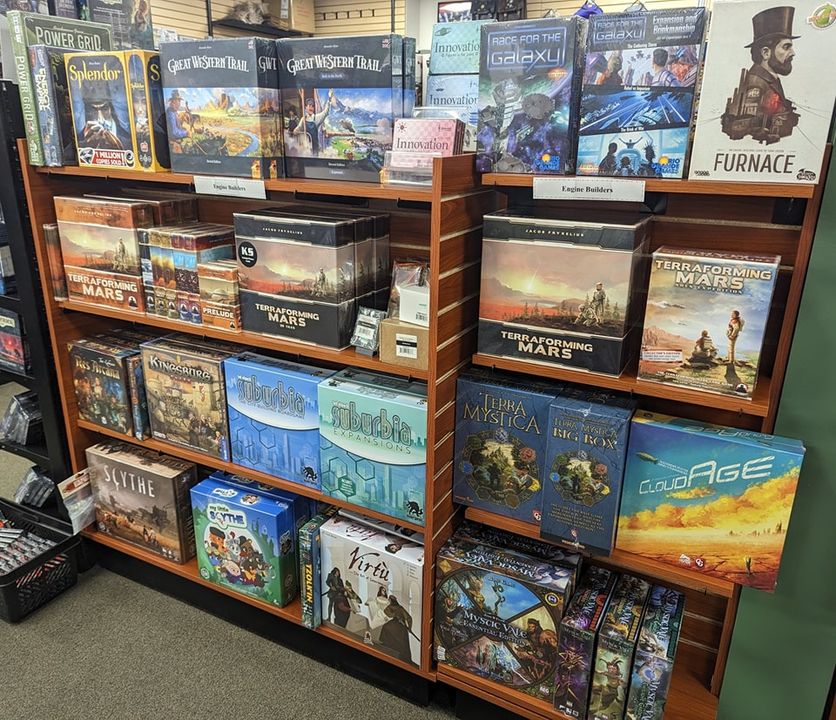 Our Engine Builder board game section has expanded and a few new titles have been added. Our cooperative section has been reorganized slightly too.
Facebook post 2023-02-02 09:00:07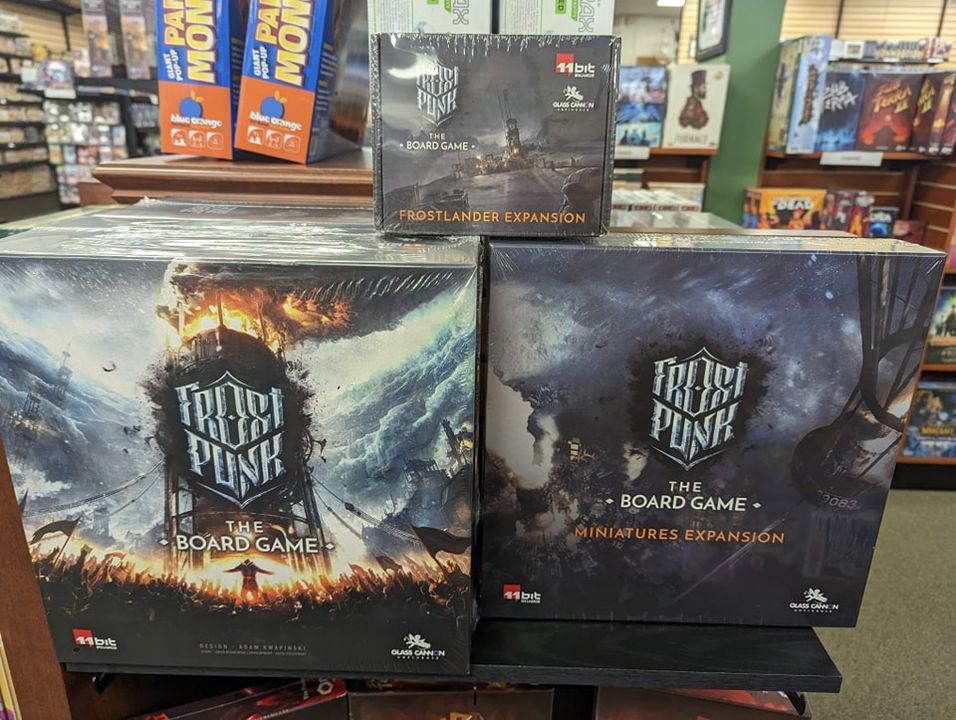 Recently arrived at the Gate - Frost Punk, Ozark, Stranger Things Attack of the Mind Flayers, ISS Vanguard, Road to Innsmouth, Throw Throw Avocado, Slap Jack, Exploding Kittens (2 player), Bunco, Farkel Deluxe, and Castle Panic 2nd edition.
Facebook post 2023-02-01 23:32:48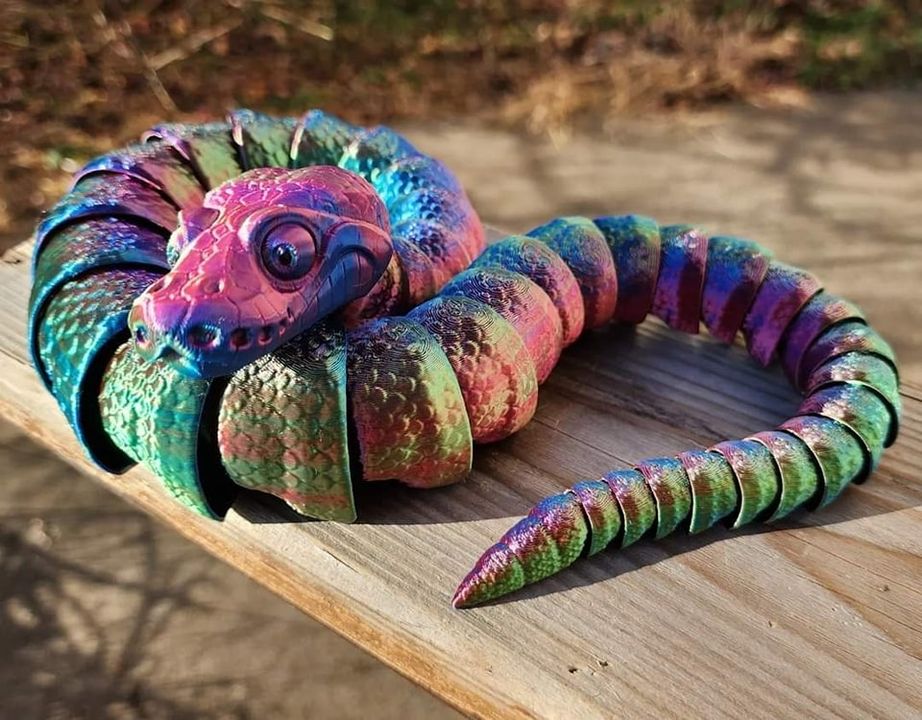 Scoutwerkz has brought in a new articulated toy, the python.
Facebook post 2023-01-31 19:03:14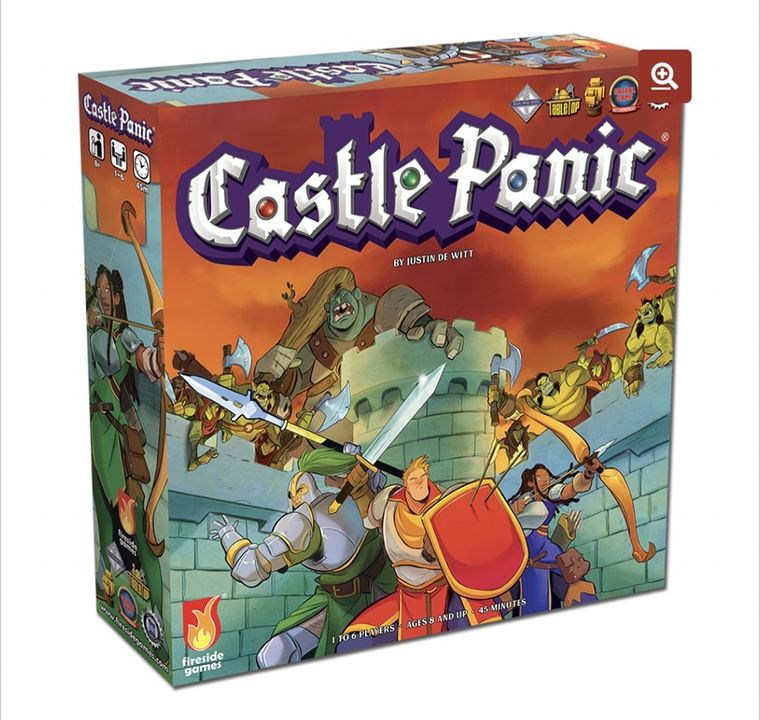 The second edition of the award-winning, family-friendly, cooperative game, Castle Panic is back in stock. We also have the Big Box edition and for younger players, My First Castle Panic.
Facebook post 2023-01-31 12:56:21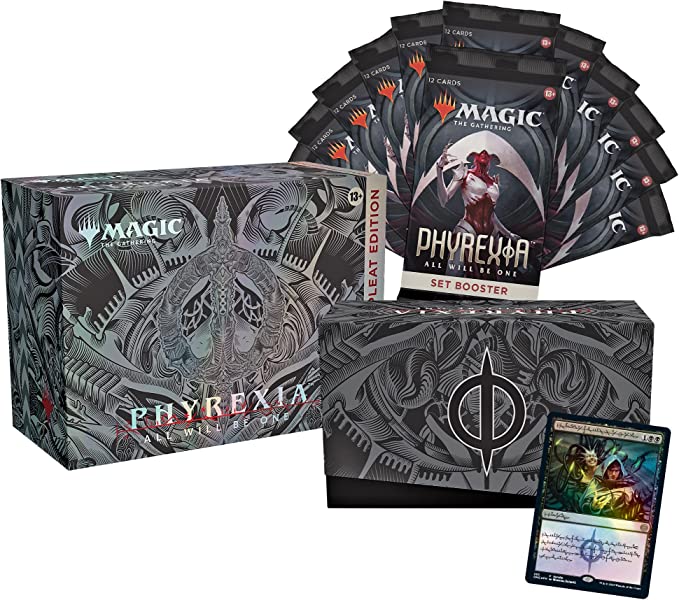 Preorder the Phyrexia All Will Be One Compleat Bundle! We will only have a few of these special bundles!

The Compleat Edition—contains cards with an Oil Slick Raised Foil treatment exclusive to the Compleat Edition

* 1 Compleat Edition booster with 12 Oil Slick Raised Foil cards -- 2 Mythic Rares + 10 Basic Lands (2 of each type)
* 1 Exclusive Phyrexian Language Traditional Foil Rare promo card - Phyrexian Arena
* 40 Traditional Foil Land cards that celebrate the glory of Phyrexia — 20 Phyrexianized Lands + 20 Panorama Full-Art Lands
* 12 Phyrexia: All Will Be One SET Boosters
* 1 Compleat Edition-exclusive foil card box

While supplies last, each preorder will receive a special Phyrexian life counter.
Facebook post 2023-01-31 11:19:22