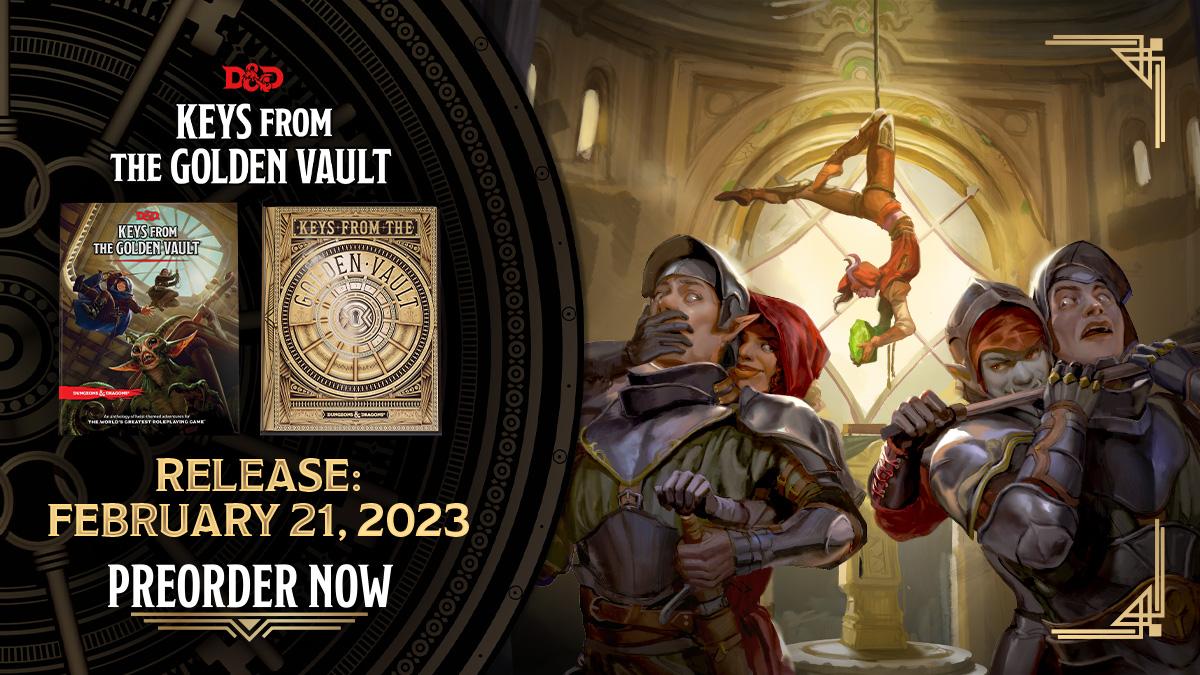 An anthology of 13 heist-themed adventures for the world's greatest roleplaying game.

Some jobs require more than simply wielding a sword or slinging a spell. Whether it's procuring a well-guarded item or obtaining crucial information from an imprisoned contact, these tasks require careful planning and flawless execution. The secretive organization called the Golden Vault specializes in hiring crews for such jobs, and for the most daunting assignments—pursuing fabulous treasures and stopping dire threats—that crew is your characters.

Keys from the Golden Vault™ is a collection of 13 short, standalone Dungeons & Dragons adventures designed for characters levels 1–11. These adventures can be placed in any setting and you can run them as one-shot games or link them together into a campaign. This book also includes in-world maps to help players plan their heists, plus advice for running nontraditional games with high risks and huge rewards.
Facebook post 2023-02-02 20:23:55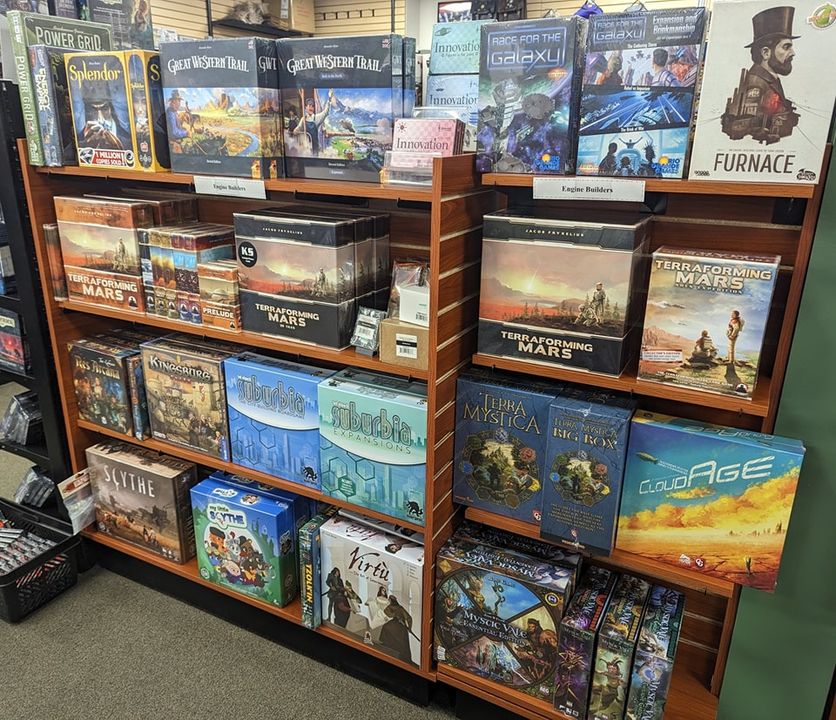 Our Engine Builder board game section has expanded and a few new titles have been added. Our cooperative section has been reorganized slightly too.
Facebook post 2023-02-02 09:00:07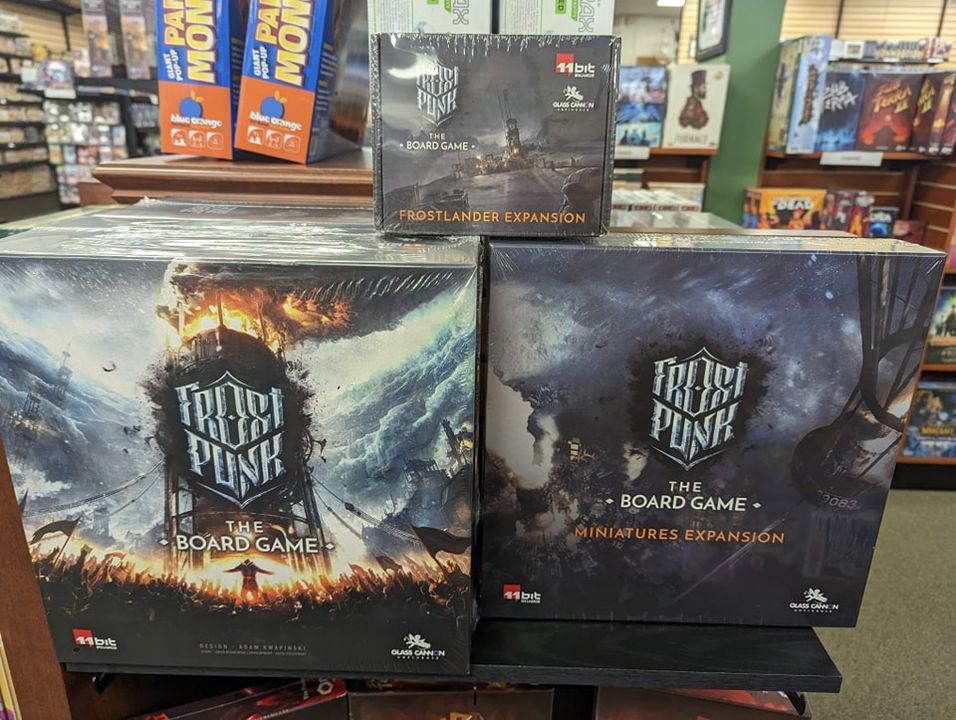 Recently arrived at the Gate - Frost Punk, Ozark, Stranger Things Attack of the Mind Flayers, ISS Vanguard, Road to Innsmouth, Throw Throw Avocado, Slap Jack, Exploding Kittens (2 player), Bunco, Farkel Deluxe, and Castle Panic 2nd edition.
Facebook post 2023-02-01 23:32:48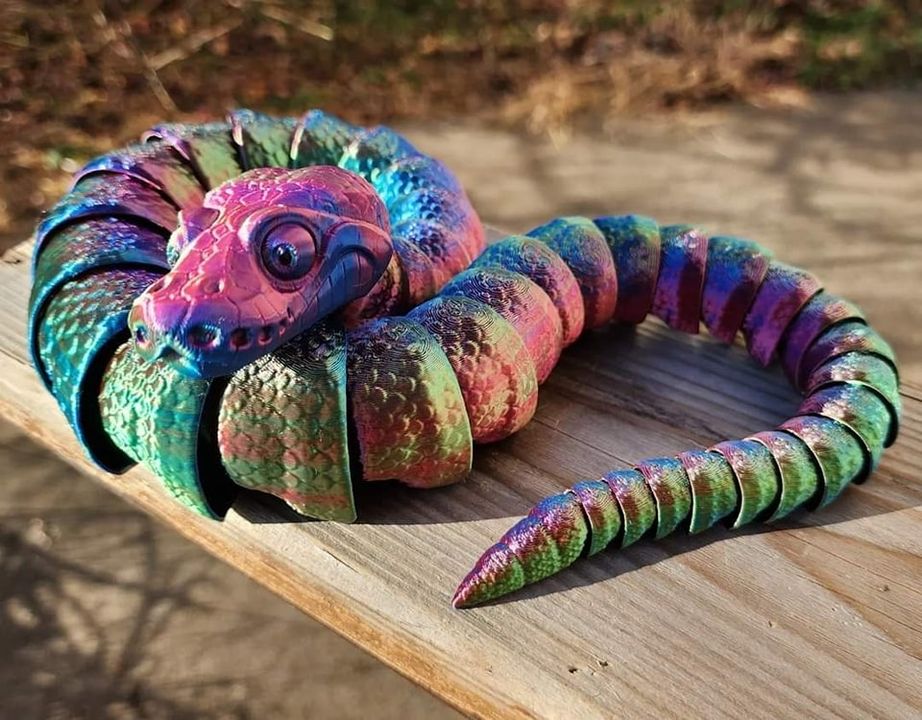 Scoutwerkz has brought in a new articulated toy, the python.
Facebook post 2023-01-31 19:03:14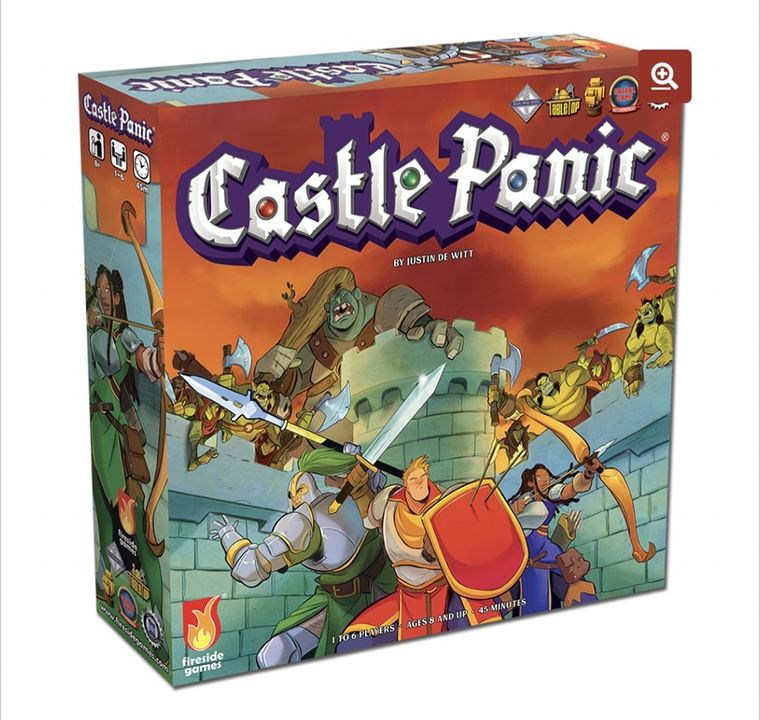 The second edition of the award-winning, family-friendly, cooperative game, Castle Panic is back in stock. We also have the Big Box edition and for younger players, My First Castle Panic.
Facebook post 2023-01-31 12:56:21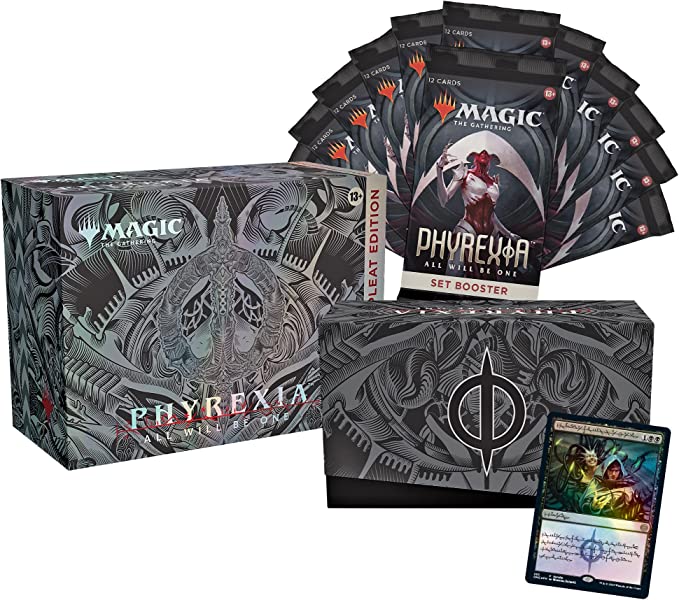 Preorder the Phyrexia All Will Be One Compleat Bundle! We will only have a few of these special bundles!

The Compleat Edition—contains cards with an Oil Slick Raised Foil treatment exclusive to the Compleat Edition

* 1 Compleat Edition booster with 12 Oil Slick Raised Foil cards -- 2 Mythic Rares + 10 Basic Lands (2 of each type)
* 1 Exclusive Phyrexian Language Traditional Foil Rare promo card - Phyrexian Arena
* 40 Traditional Foil Land cards that celebrate the glory of Phyrexia — 20 Phyrexianized Lands + 20 Panorama Full-Art Lands
* 12 Phyrexia: All Will Be One SET Boosters
* 1 Compleat Edition-exclusive foil card box

While supplies last, each preorder will receive a special Phyrexian life counter.
Facebook post 2023-01-31 11:19:22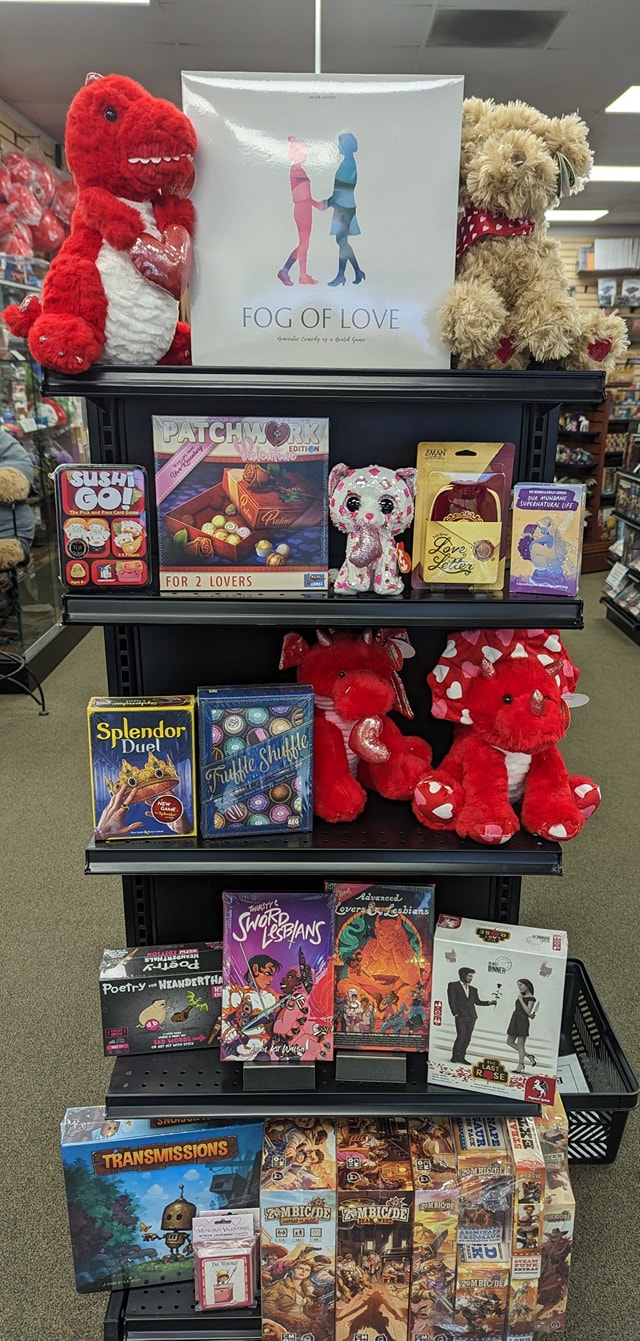 Love is in the air as the coupling holiday draws closer. We have an assortment of two-player games, plushies, and appropriately-themed games that would make your sweetheart happy. Don't forget to check out our Candy Hearts dice mystery boosters!
Facebook post 2023-01-26 12:00:25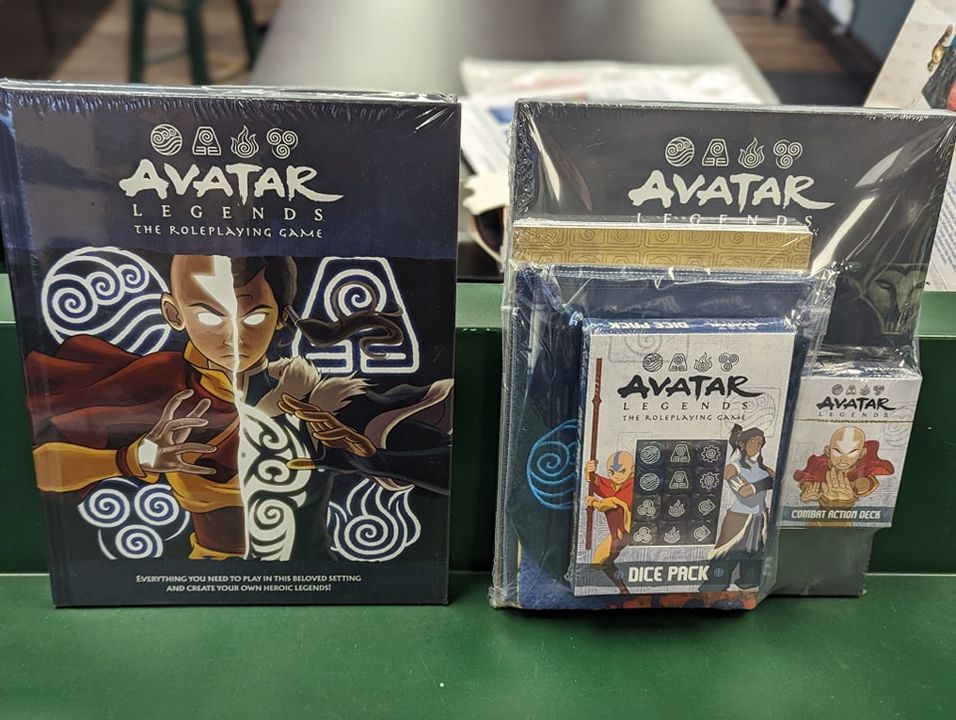 Recently arrived at the Gate. Avatar RPG Kickstarter edition, Starship Captains, Looney Tunes, Teen Titans Go!, Zombie Kittens, Dream quests, Ahoy, Trivial Pursuit D&D, Northern Alliance ships for Armada, and a new MicroMacro
Facebook post 2023-01-26 09:02:51
Project Genius Brainteasers and Puzzles Evolved -- a classic line of wood and metal puzzles
Facebook post 2023-01-25 21:18:51
A big restock on Warmies has arrived. We added some new animals, including a goose, eagle, owl, two dinosaurs, bears, donkey, sloths, llama, and balloon celebration bear. Several of the laying down animals are new as well, including the shark, octopus, platypus, and manatee.) The My First Warmies (elephant, donkey, sloth and puppy) section has expanded. The Warmies Jr. display is once again full.
Facebook post 2023-01-25 21:07:17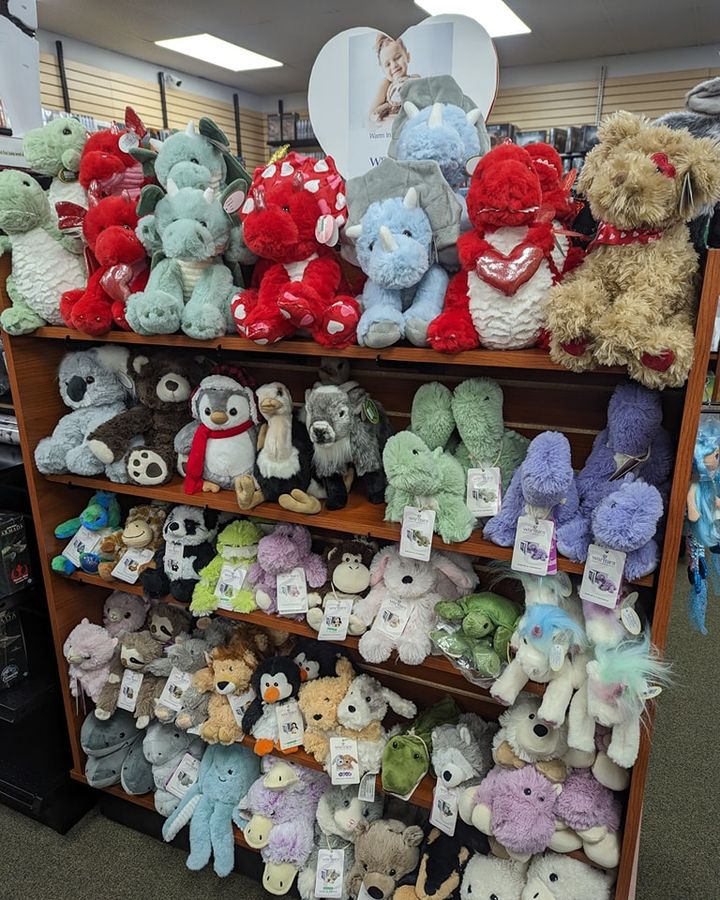 Major restock on Bearington plushies, including Valentine's Day-themed dinosaurs and a puppy with a heart bandana. Two new items arrived - goats, ostriches, and multi-color unicorns.
Facebook post 2023-01-25 20:55:45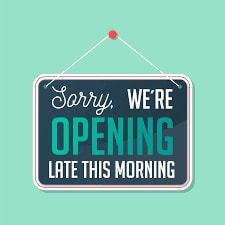 The Gate will open at 1:00 pm on Wednesday, January 25. We are working around school weather closures and problems from having bats overwintering in a home attic. Sorry for any inconvenience.
Facebook post 2023-01-25 08:39:44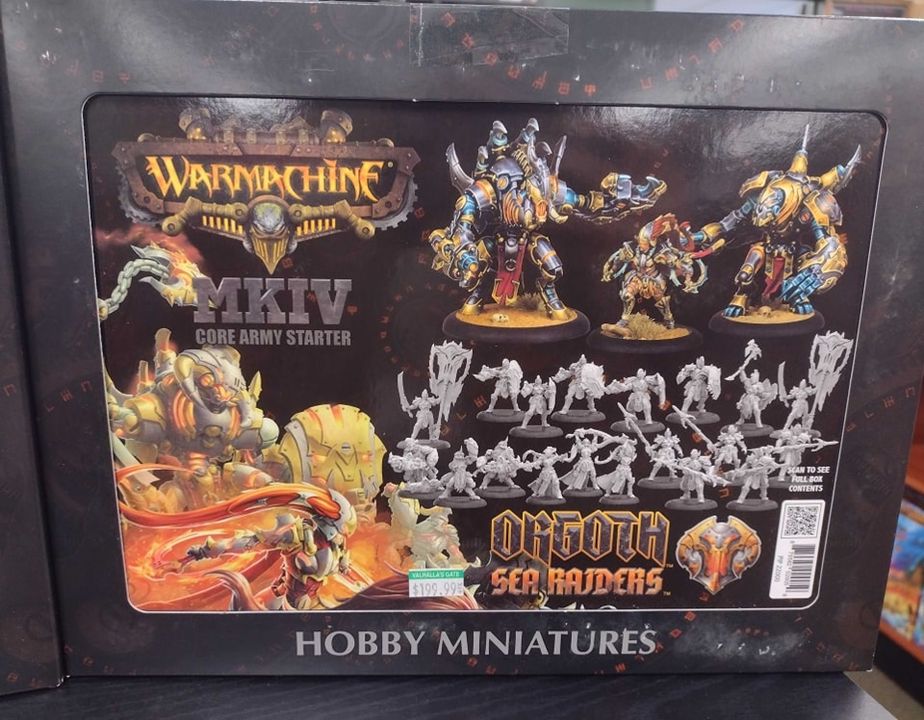 Recently arrived, new Warmachine MKIV starters from Privateer Press.
Facebook post 2023-01-24 11:34:30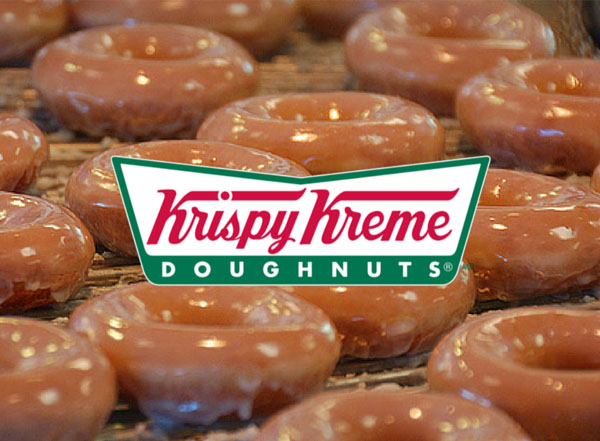 Do you know what would make your Super Bowl party sweeter? Krispy Kreme Donuts! Don't care about football?!?
Then buy your sweet a treat for Valentine's Day! Krispy Kreme donuts and board games would make a great gift!
Or heck, just could just buy some Krispy Kreme donuts and a game for yourself.

Scout troop 4475 and 708 are raising funds for a high adventure sailing trip to Sea Base Bahamas during Spring Break 2023. Scouts get 50% of each dozen donuts sold.

Dozen original glazed donuts = $12.50
Dozen chocolate frosted donuts = $14.50

Orders due February 6. Delivery will be Sunday, February 12.
Payments for donuts are checks or cash only.
Facebook post 2023-01-13 10:48:00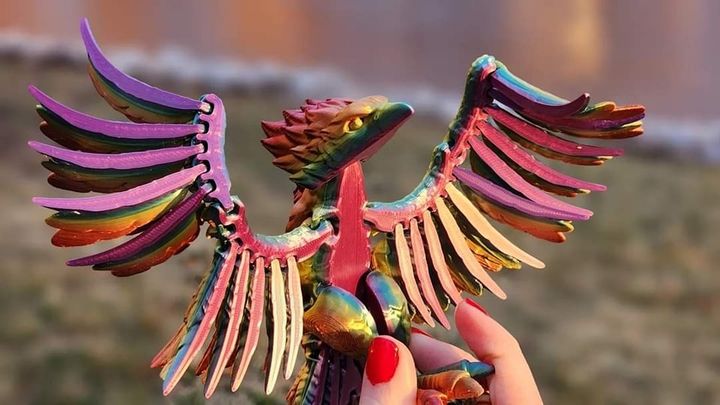 Scoutwerkz has dropped off new items at the store and restocked sensory slugs and articulated dragons. Check out these phoenixes and the optional bases! The T-Rex is totes adorable, too!
Facebook post 2023-01-11 20:12:03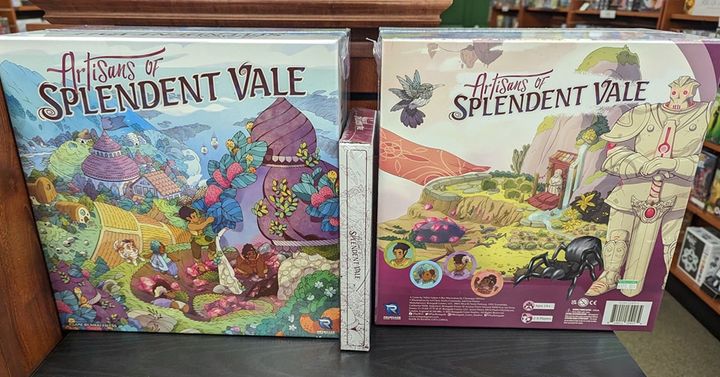 Newly arrived at the Gate -- Splendent Vale, Ahoy, and Wreckland Run
Facebook post 2023-01-05 09:00:21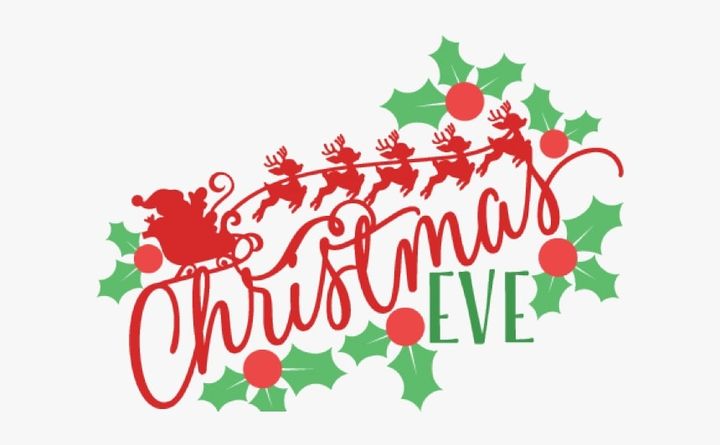 Just a reminder that the Gate will be open 11 am to 3 pm on Saturday, December 24 to help you with all your last minute gift buying.
Facebook post 2022-12-24 01:03:58
Small games, mystery dice bags, and plushies would make awesome Stocking Stuffers or Hanukkah gifts. We will be open until 10 pm on Friday, December 23.
Facebook post 2022-12-23 12:40:44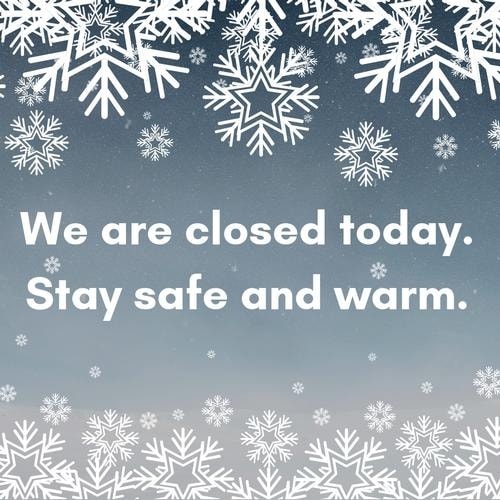 All the official channels are asking people to limit unnecessary travel. We will do our part by keeping staff home, safe and warm.
Facebook post 2022-12-22 08:35:21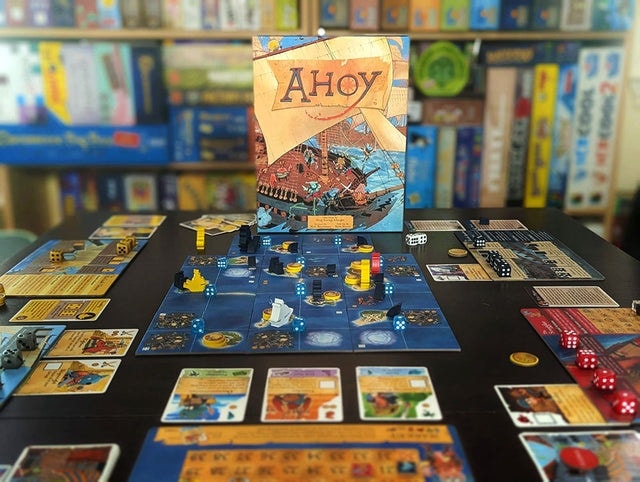 Looks like our copies of Ahoy from Leader Games are anticipated to arrive early next week, right after Christmas.
Facebook post 2022-12-21 22:39:20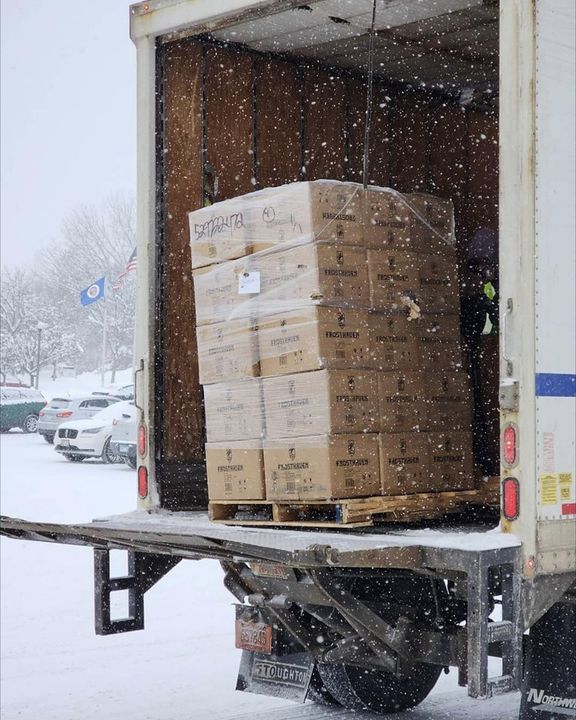 Delivery vehicles full of retailer orders for the Frosthaven Kickstarter games have been spotted in the wilds of Minnesota. Ours will hopefully be here soon, too.
Facebook post 2022-12-21 20:32:07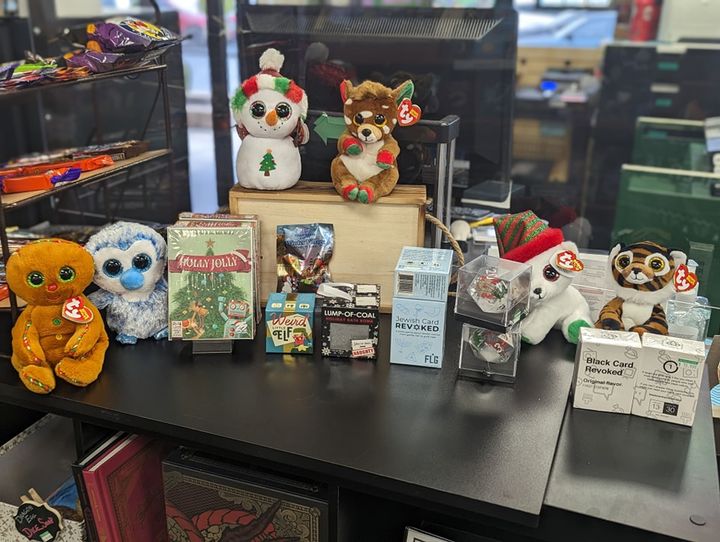 We have another hour tonight before we close. We have some great options for stocking stuffers or Hanukkah gifts.
Facebook post 2022-12-21 20:10:02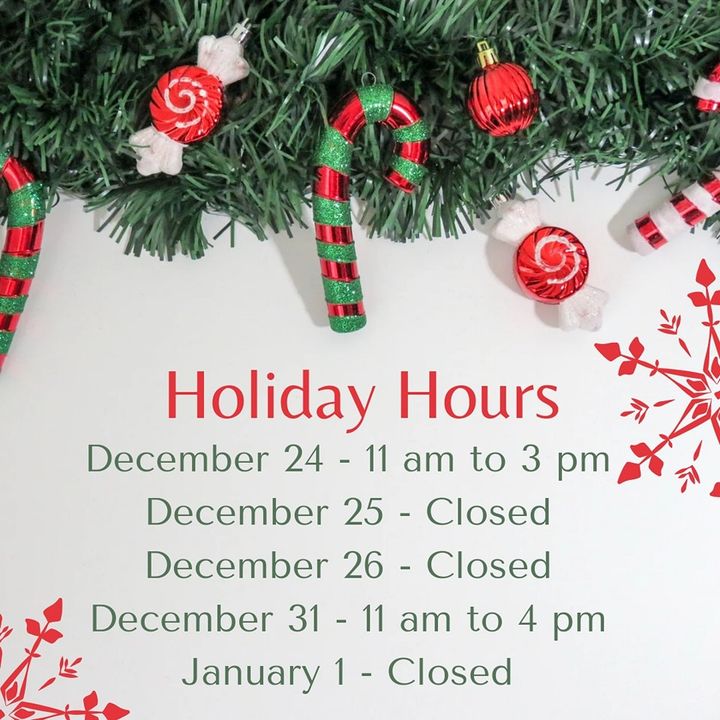 The upcoming winter storm might affect our hours on Thursday. But we definitely have different hours during the holiday weekend.
Facebook post 2022-12-21 09:17:21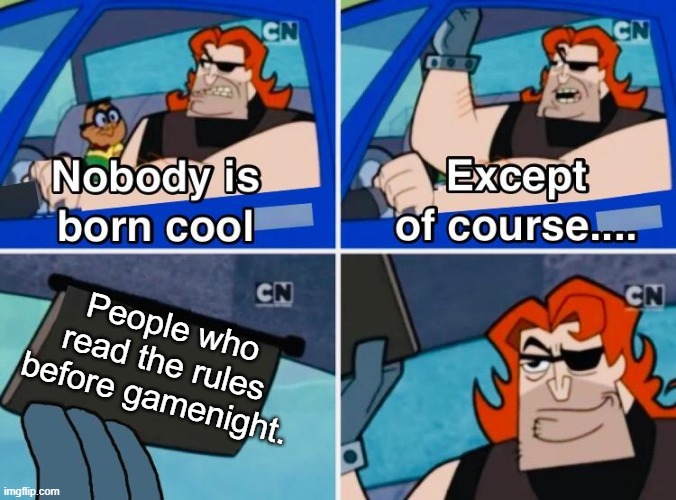 Facebook post 2022-12-20 00:29:53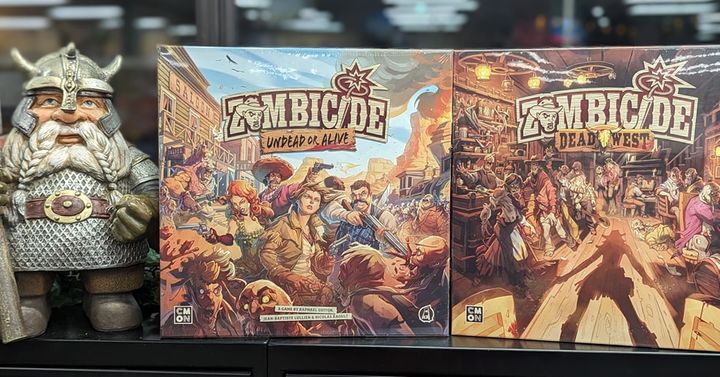 Zombicide Undead or Alive KS edition has arrived at the Gate. Zombicide Dead West KS box is only available with the purchase of the Zombicide Undead or Alive base game. We also have a couple of Full Steam Bundles full of cool add-ons available.
Facebook post 2022-12-17 22:43:22